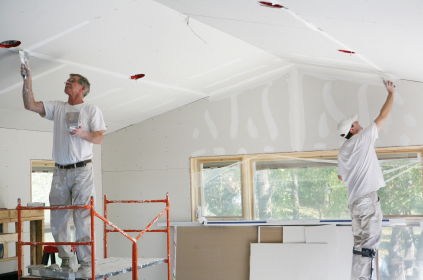 There are some simple and affordable ways to optimize your rental property in Cupertino in order to get the best rental value. It is important to think about first impressions when deciding where to remodel. When you think of a home it is crucial to focus your time on the rooms that a family will be spending most of their time, such as the kitchen, dining, and family rooms. For a rental property you do not have to break the bank for a remodel. What is important is that it is clean, functional, and updated. Properties that are updated and remodeled tend to rent more quickly and for a higher price. An example would be to focus on putting in granite counter tops or updated appliances instead of changing out the cabinets. A nice staining or paint job can easily convert those warn cabinets into a new fresh look. Also, just updating the lighting in your family room to recess lighting can make a huge difference.
Think of yourself as a prospective tenant walking into your unit for the first time, what is the first thing you notice, and is it aesthetically pleasing or something you wish looked different? That is a great place to start when deciding where to remodel.
If you have questions or would like our professional opinion on the current condition of your income property please call at DWM Properties 408-356-6893. We would be happy to come out and give you some useful and free advice.