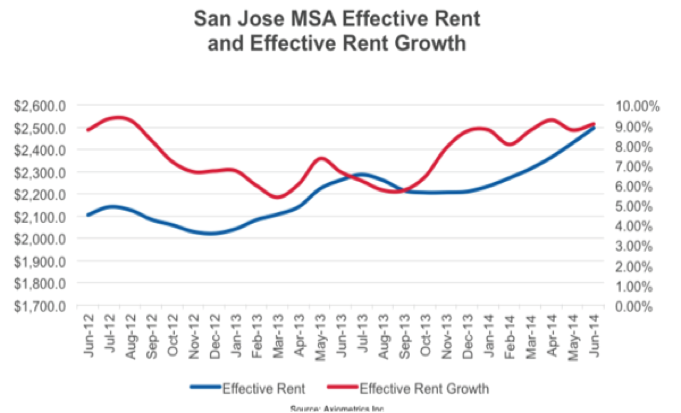 Silicon Valley Business Journal reports that because of the continuing rapid growth in tech jobs in addition to the growth in professional services fields and lower-paying service sector jobs, it has intensified the competition for housing at all income levels. "The rental housing market is especially hard-pressed, with dual demand from well-paid tech talent seeking low-maintenance rentals and low- or middle-income residents priced out of home ownership."
Axiometrics estimates that Silicon Valley rents for units of all sizes are up an average of $390 per month since June 2012. The current $2,500 rental range represents shows an average increase of $235 per month in the last year alone.
It is projected that the price of rentals will continue to follow the previous year trends and will continue to rise. If you have questions about what you rental property is worth in Los Gatos or surrounding areas, please feel free to contact us at anytime.