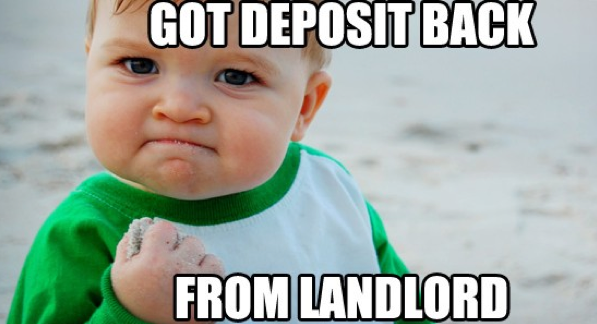 The most common disagreement between a landlord and tenant is over the refund of the tenant's security deposit after the tenant has moved out of their rental property. It is important to follow California law when it comes to the return of a tenants security deposit to avoid any unnecessary arguments or lawsuits. There are only four purposes that a landlord may use a tenants security deposit and they are:
For unpaid rent

For cleaning the rental unit when the tenant moves out, but only to make the unit as clean as it was when the tenant first moved it.

For repairs for any tenant or guest caused damages (other than normal wear and tear)

If the property is furnished – it may be used for the cost of restoring or replacing furniture, furnishings, or other items of personal property (including keys), other than because of normal wear and tear.
**As a landlord it is also important to know that you have 21 calendar days after your tenant returns the keys for you to return their full deposit or you must deliver an itemized statement showing a list of all deductions with the remainder of the deposit after deductions.**